Welcome To
West Willow Elementary School
6225 1st Ave SW Cedar Rapids, IA 52405 | 319-558-2167
A message from our principal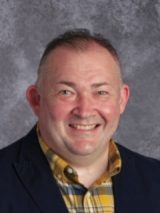 Welcome to West Willow Elementary School! We will open our new building this fall and it is the beginning of some great new traditions and memories for our students, staff and families. Our highly qualified staff works cooperatively with students and families towards the goal of developing students who are proficient on their standards and responsible citizens. We place a strong emphasis on teaching basic skills in reading, math and written language. Our staff promotes the development of positive self-concepts by teaching students how to "Join the Pack" by learning Problem Solving, Awareness, Control and Kindness in all areas of the building. This incorporates the ISEL Competencies of Responsible Decision Making, Social Awareness, Self Awareness, Self Management and Relationships Skills.
We will continue the tradition of excellence that was built at Coolidge and will transfer to West Willow, your support is needed. All families are challenged to partner with us on their child's education in today's hectic life pace. We look forward to working with each of you in this exciting new year.
Our West Willow PTA will be a strong organization that will offer support to our school and children in countless ways. Please consider getting involved this year if you haven't already. Teachers additionally welcome parent volunteers in our classrooms throughout the year. Please speak with your child's teacher directly or contact our volunteer coordinator if you would like to help out.
Together we can make such a difference. I certainly welcome your questions and input, please feel free to call, email or stop in to talk with me.
Sincerely,
Greg O'Connell
Principal
13
Languages spoken in our school
1:1
Personal devices for all students