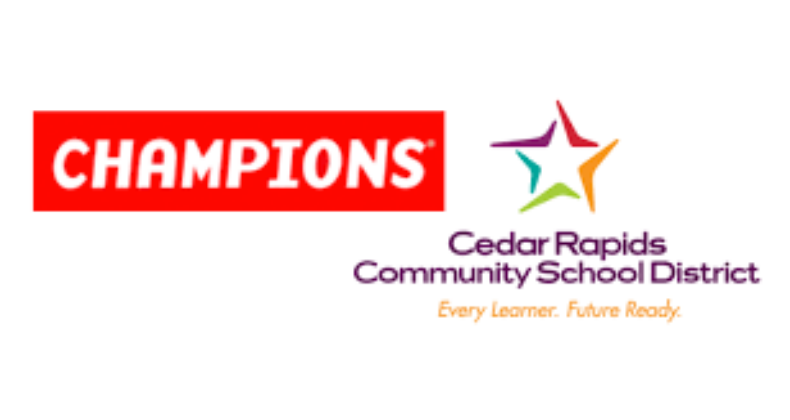 The Cedar Rapids Community School District has teamed up with Champions to provide our families with before-and-after-school programs and summer camps. Champions is a division of KinderCare, which has delivered quality care for children for over 30 years. Champions innovative programs are uniquely designed to expand your child's learning in an engaging way. The programs are both a learning program and a childcare program, with an exciting curriculum that extends your child's learning before and after the school bell. Champions is not merely a longer school day, when attending Champions, they will receive extra STEM instruction, literacy support, enrichment in arts, movement and exercise, emotional support, character and leadership development, social skills-building, and more.
Your kids will love Champions programs because before and after school they will…
* Spend time with friends – new and old
* Experience freedom and grow their independence to choose how they learn
* Be inspired by teachers who foster their curiosity and support them through challenges
* Enjoy the nourishment of healthy snacks
* Play fun games indoors and outside
* Receive homework help
* And…along the way have lots of fun!
Website: Visit www.discoverchampions.com to enroll and learn more.
Email: You can also contact Champions at CedarRapidsChampions@discoverchampions.com
Phone: 1-800-246-2154